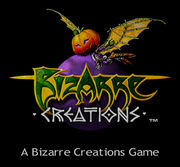 Bizarre Creations
is the name of the company that created
Fur Fighters
. They were a British video game development studio.
In 2007, Bizarre Creations was acquired by Activision. Nearly 4 years later on 20 January 2011, Activision announced that the company would close after failing to find a buyer. Many of the staff went on to create smaller companies, such as Lucid Games, Muffin Games and other companies.
Other Games That Bizarre Made
Edit
The Killing Game Show (1991)
Formula One (1996)
Formula 1 97 (1997)
Metropolis Street Racer (2000)
Fur Fighters (2000)
Fur Fighters (PC) (2000)
Project Gotham Racing (2001)
Treasure Planet (2002)
Project Gotham Racing 2 (2003)
Project Gotham Racing 3 (2005)
Geometry Wars (2005,2007)
Boom Boom Rocket (2007)
Project Gotham Racing 4 (2007)
Geometry Wars: Galaxies (2007)
The Club (2008)
Geometry Wars: Retro Evolved (2008)
Geometry Wars: Touch (2010)
Blur (2010)
James Bond OO7:Blood Stone (2010)
Ad blocker interference detected!
Wikia is a free-to-use site that makes money from advertising. We have a modified experience for viewers using ad blockers

Wikia is not accessible if you've made further modifications. Remove the custom ad blocker rule(s) and the page will load as expected.