Glyn and Nick
Versions Available
Fur Fighters
NO
Fur Fighters PC
NO
Fur Fighters: Viggo's Revenge
YES
Glyn and Nick
is an unused
cheat
exclusive to
Fur Fighters: Viggo's Revenge
. 
How to Activate
Edit
As of right now, this can only be accessed with a cheat peripheral, as there is no known way to activate the cheat in-game.
How to Use
Edit
Once activated, it replaces all the voices (excluding sound effects) with a low quality recording from Glyn and Nick, two individuals who worked on the game. It was used as a placeholder until the official voice actors had finished recording their lines.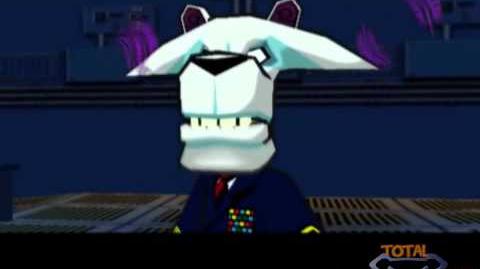 Ad blocker interference detected!
Wikia is a free-to-use site that makes money from advertising. We have a modified experience for viewers using ad blockers

Wikia is not accessible if you've made further modifications. Remove the custom ad blocker rule(s) and the page will load as expected.