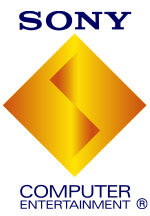 Sony Computer Entertainment, Inc.
(Japanese: 株式会社ソニー・コンピュータエンタテインメント) is a Japanese multinational video game company. The company was formed on November 16 1993 in Tokyo, Japan. They handle research & development, production, and sales of both hardware and software for the Playstation line of consoles.
Amongst a wide range of other things, they are responsible for the creation of the PlayStation 2 console.
Ad blocker interference detected!
Wikia is a free-to-use site that makes money from advertising. We have a modified experience for viewers using ad blockers

Wikia is not accessible if you've made further modifications. Remove the custom ad blocker rule(s) and the page will load as expected.